@ COWORK LAB 7 – MAPUTO
@Avenida Marginal, Nº 9149A

MAPUTO
SLUSH'D
A 1-day-long event to celebrate the startup ecosystem in Mozambique.
Startup Ecosystem Network 2022 •
Startup Ecosystem Network 2022 •
Startup Ecosystem Network 2022 •
Startup Ecosystem Network 2022 •
Startup Ecosystem Network 2022 •
Ideário has gathered the most relevant speakers for you. After hearing it from these speakers, you will be ready to take your next step and reach that goal.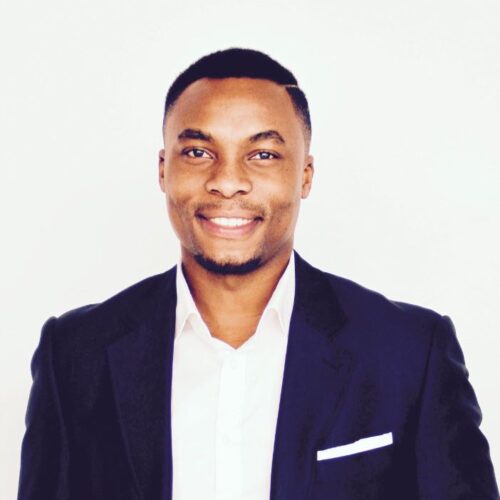 Titos Munhequete is an engineer and entrepreneur, passionate about solving problems and who deeply believes in the ability of Africans to innovate on a global scale. 
Titos was the founder of Izyshop – Mozambique´s first and multi-awarded online supermarket, connecting producers to consumers through the internet and mobile, with same-day delivery, received many awards, including the Startup of the year award by Total; representing Mozambique on the Global Entrepreneurship Summit in Silicon Valley and winning the Slush Global Impact Showcase in Finland. 
More recently, he founded 41 Business Centers, with the mission of helping entrepreneurs take their business to the next level, providing fully-serviced office and business processes outsourcing, serving 100+ companies.
Anna-Kaisa Heikkinen has served as Finland Ambassador to Mozambique, Eswatini, and Madagascar from September 2020.
Before moving to Maputo, she worked in Finland as Ambassador to Palestine from 2017-2020. Before that, Heikkinen worked as an Office Assistant at the Prime Minister for International Affairs.
At the Ministry for Foreign Affairs, Heikkinen has previously worked, among other things, as the head of the Russia unit Deputy Editor-in-Chief of Kauppapolitiikka. She has served abroad before also in New Delhi, Moscow, and Petrozavodsk. She joined the State Department
in 2003. Before that, he worked in the communications industry.
Ambassador Heikkinen has a master's degree in social sciences (international policy) from the University of Tampere. In addition to Finnish, his working languages ​​are English, Swedish, German, Russian, Portuguese, Hindi, French and Arabic. Heikkinen has written a Hindi textbook for native Finnish-speaking students.
Sofi Laakso is in charge of Expansion at Slush. This year, she has started scaling the newest Slush product, Slush'D, supporting six independent teams on three continents in organizing different events bringing their local startup ecosystems under one roof.
No stranger to the ecosystem, she hopped into working on expansion at a very early-stage startup right after finishing her studies at Aalto University and started her journey at Slush as Head of Startups at Slush in 2021.
Having always lived amid Finnish, Balkan, and French cultures, Sofi enjoys an international environment where she can constantly learn new things. Outside of work, she enjoys traveling, reading, and trying all kinds of new sports.
Cofounder of Pertence, the first crowdfunding platform in Mozambique. Offers a virtual space where people connected via the internet collaborate and finance projects that have an impact on society.
BS, Management and Finance, Higher Institute of Transport and Communication Ms, Oil, and Gas by the Higher Institute of Science and Technology.
He holds a degree in management and finance from the Instituto Superior de Transporte e Comunicação ISUTC and a master's degree in Oil and Gas from the Instituto Superior de Ciências e Tecnologia de
Moçambique ISCTEM.
Consultant in the area of ​​Management and Finance for 10 years at Ernest Young, where he is currently manager. She has assisted in the area of ​​elaboration of Strategic Plans, financial, organizational, and procedural areas. Strong domain: in carrying out sectoral and organizational diagnoses, data analysis, and Project Management.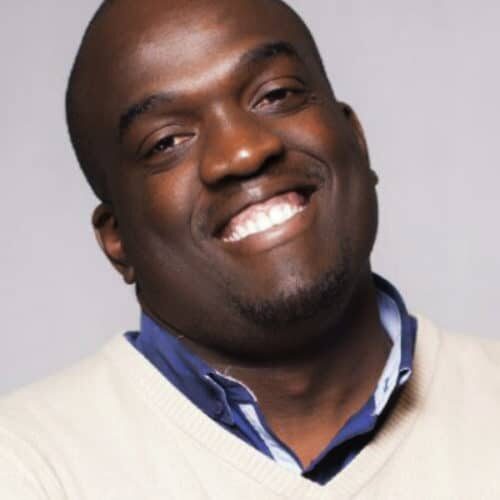 A full-time Multidisciplinary Designer from Mozambique with a focus on Branding, Marketing, and Business.
Founder/Manager of IDEÁRIO˙ (Systemized Innovations), FREELAS˙ (Systemized Outsourcing), and ANGELUP˙ (Systemized Investments), ventures that are focused on Emerging Creators and Markets.
Designer of Systemized Asset-Light Methodology – SAM a predictable way to co-create business assets that target Emerging Markets opportunities.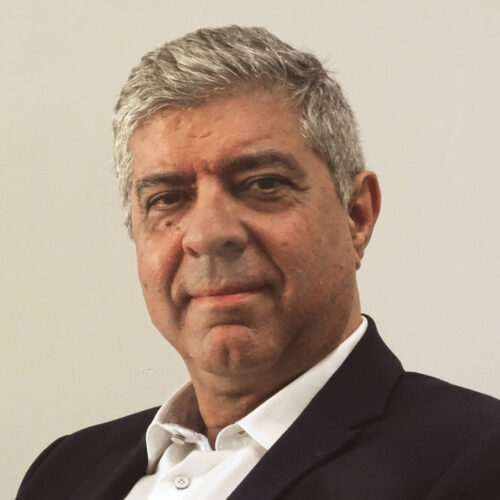 João Gaspar has over 35 years of experience in the design, implementation, and management of business and services in telecommunications, information systems, digital banking, and electronic payments. He worked for 16 years in SIBS – Sociedade Interbancária de Serviços, the Portuguese interbank switch, as director of the systems department and 8 years for Portugal Telecom as Head of Outsourcing Business.
Since 2009 João has been a consultant for digital financial services and payment systems in Africa. He developed several projects and worked with organizations including Bank de Angola and Banco de Moçambique, FSDmoç, Boston Consulting Group, WorldBank, and Finance for Impact.
João is currently CEO and founder of Paytek-Africa, chairman of the Mozambique FinTech Association, and executive board member of the Alliance of Digital Finance Associations. He is also a member of the Digital Financial Services working group of the National Financial Inclusion Strategy, and DFI's COP facilitator for Mozambique.
João has a degree in Electronic Engineering and Telecommunications from the Higher Institute of Engineering in Lisbon, a CDFP degree from Digital Frontiers Institute certified by The Fletcher School – Tufts University, Boston, and several specialization courses in technology and business leadership, namely in the area of Digital Financial Services.
• ADFA – Alliance of Digital Finance Associations executive board member
• FINTECH.MZ – Mozambique Fintech Association founder and chairman
• CEO and founder of Paytek-Africa, a Fintech Payment Service Provider
• DFS Consultant, working with NGOs and international consulting organizations,
• Digital Frontiers Institute Maputo COP Facilitator
A student-led not-for-profit movement that was founded in Finland in 2008 to change the entrepreneurial mindset of students.
With a mission to create and help the next generation of groundbreaking entrepreneurs.
The Slush annual event is where startups, investors, corporations, and policymakers from all over the world gather in Helsinki to foster meaningful connections.
An independent entrepreneurship event led by local ecosystem teams to connect and co-create opportunities for the ecosystem under the slush ethos.
The event goal is to provide local ecosystems with a platform to foster entrepreneurship agendas while tapping into the Slush global community.
Limited to 300 attendees, is the perfect event to bridge the local and the global ecosystems.
Change the world through Entrepreneurship •
Change the world through Entrepreneurship •
Change the world through Entrepreneurship •
Change the world through Entrepreneurship •
Change the world through Entrepreneurship •
Change the world through Entrepreneurship •
It takes a collective effort from our ecosystem to build a thriving startup that succeeds in the emerging African markets.
Maputo Slush'D is a platform for founders, creators, and investors committed to co-creating successful ventures. This is the place for the ecosystem to gather to improve the odds of succeeding in the African emerging markets.
THE BEST THE MOZAMBICAN STARTUP ECOSYSTEM OFFERS.
Showcase your investable business ventures.
Entrepreneurs promoting ventures, making connections, or expanding to new markets.
Connect with the who's who of our ecosystem.
Private or Corporate Investors, looking for opportunities of capital allocation and causes to maximize positive impact.
Expose Skills and Talents
(In)Formal creators of content, products, and services need to expand their network of opportunities.
Higher Education Students exploring ways to apply their knowledge to generate value for businesses and communities.
Connect with Entreprneurs.
Higher Education Institutions in need of tangible value from startups through entrepreneurship initiatives.
Support Local Entreprenurs.
Corporations (SMEs and NGOs), Government Institutions seeking to partner, sponsor and connect with the ecosystem.
(!) Agenda Subject to Change.
Curated experiences to foster connections and provide actionable insights to help your venture reach its goals. For the community by the community.
Sprint(s)- Practical group session for fundamentals, frameworks and experience exchange.
A round trip to Helsinki Finland to attend the Slush global event.
Strategic Partnership Events
Attend Slush Week Events
Matchmaking with Investors
08:15 - 08:45
Coffee Networking
09:00 - 09:25
Opening Session & Remarks
With: Alfredo Cuanda / Titos Munhequete / Sofi Laakso /
09:30 - 10:00
Local Startup Ecosystem
With: Heads of Incubators / Accelerators / Universities
10:15 - 11:00
HOW to START a Startup Business
Break Out Sprint Session
11:15 - 11:45
DEMOZ - Startup Showcasing
3 Startup Presentations
11:50 - 12:20
Finland & The Slush Effect
Topics: Slush / Mobile Monday / SAIS Programme
12:25 - 13:05
Lunch Networking
13:15 - 13:40
Asset-Light and Digital Assets
Topics: Digital / Blockchain / Web 3.0 / NFT / AI / No-Code
13:45 - 14:30
HOW to BUILD a Startup Business
Break Out Sprint Session
14:45 - 15:15
DEMOZ - Startup Showcasing
3 Startup Presentations
15:25 - 15:55
RAMPA - Startup Launchpad
With: Ideario / Afrilabs
16:00 - 16:15
Coffee Networking
16:20 - 17:05
HOW to SCALE a Startup Business
Break Out Sprint Sessions
17:15 - 17:45
DEMOZ - Startup Showcasing
3 Startup Presentations
17:50 - 18:20
Mozambique Startup Act V1
Official Launch Ceremony
18:25 - 18:45
Closing Session & Remarks
19:30 - 22:30
Maputo Slush'D After-Party
MOVE YOUR INVESTABLE BUSINESS FORWARD.
Build relationships with founders, creators and more.
Forge partnerships with strategic companies.
Learn and put your investable business to the test.
Show the community what are you working on.
Attending Slush was one of the most transformative experiences of my life. The event is structured in a way where you learn something from every single interaction. I've never seen volunteers so engaged nor speakers more giving. Everyone should have that experience at least once in their life.

Filomena Maiorosse

Creative Professional
SLUSH is a celebration entrepreneurship for stratup founders and investors. So many possibilities under one roof in one week. Exposure, Networking, and lasting relationship are just the tip of whats possible through SLUSH.

Caris Chitlango

Ambassador for Mozambike
SLUSH is a movement that expands ones perspective and scope over what can be achieved through entreprenurship. Slush'D is a local ecosystem network inspired by the SLUSH global movement.

Alfredo Cuanda

Founder & Manager - Ideário
CHOOSE TO ATTEND AND NETWORK AT MAPUTO SLUSH'D.
3 WAYS TO UNLOCK EXPERIENCES.
For all Startup Builders.
Investors 15' Matching & Networking
Access to Catalytic Africa Funds
DEMOZ˙ Shortlisted Deals eligibility
Access to Projects and Internships
Access to Systemized Asset™ Tools
Access to Sprints Sessions & Talks
Founders 15' Matching & Networking
Access to Selected Investment Deals
DEMOZ˙ Voting and Feedback Option
Access to Slush'D After Party / Access to Break Out Sprints / Access to RAMPA Launchpad Platform / So much more resources.
LIMITED INVITATION-ONLY GATHERING.
REQUEST YOUR TICKET INVITATION T: +258 (84) 442 2789 (WB)
E: maputo.slushd@ideario.co
S: @weareideario (In/Tw/Ig)